Agency Contact Information
Please send all general correspondence, payments and applications to:

Texas Board of Professional Engineers
1917 S. Interstate 35
Austin, TX 78741-3702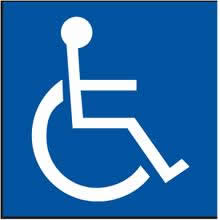 Two handicap access parking spots are available in the rear of the TBPE facility. One spot is van accessible. In addition, a wheel chair ramp is available. Signs will direct the user to the parking area. The main agency phone number is 512-440-7723.
Licensing Questions ???
For specific questions regarding any of the following issues:
PE License Application or Renewal, Firm Application or Renewal, CEP or Inactive Status Questions, you can call 512-440-7723.
These calls will be routed to the next available licensing staff representative.
After hours or if all representatives are busy, the call will be routed to the receptionist or agency voice mail.
Licensing emails can be sent directly to: licensing@engineers.texas.gov
ECHO Questions ???
ECHO (Engineers' Cash Handling Online) is the Board's electronic data change and payment system.
If you have any questions regarding using ECHO, please email,
echohelp@engineers.texas.gov
Open Records (Public Information Act) Questions
Please refer to our Public Information Act Webpage for specific information or contact our division at:
Postal Mail: Texas Board of Professional Engineers
Attn: Open Records Division
1917 S Interstate 35, Austin, Texas 78741
Email: openrecords@engineers.texas.gov
(the subject line must say "Attention: Open Records Officer" or our spam filter may catch your email)
Fax: (512) 440-0417, Attention: Open Records Officer
In person: 1917 S Interstate 35, Austin, Texas 78741
Outreach - Ethics, Licensure, and Beyond
TBPE staff provides outreach presentations all over the state on topics such as ethics (meets yearly continuing education requirements), updates on Board activities, and How to Get Licensed. If you are interested, please contact outreach coordinator to make your request at outreach@engineers.texas.gov
Fax Numbers:
Executive Division - 512-440-0417
Licensing, Renewals, EIT and Exam Departments - 512-442-1414
Financial Services and IT Departments - 512-440-2934
Enforcement and Compliance Assistance - 512-440-5715
Email Question
For all general agency email, send messages to: info@engineers.texas.gov
For specific department email addresses, click here.
Specific Staff Members and Board Members
Refer to the following pages:
Staff Contact Information
Board Member Contact Information